Year 8 Scholarship Success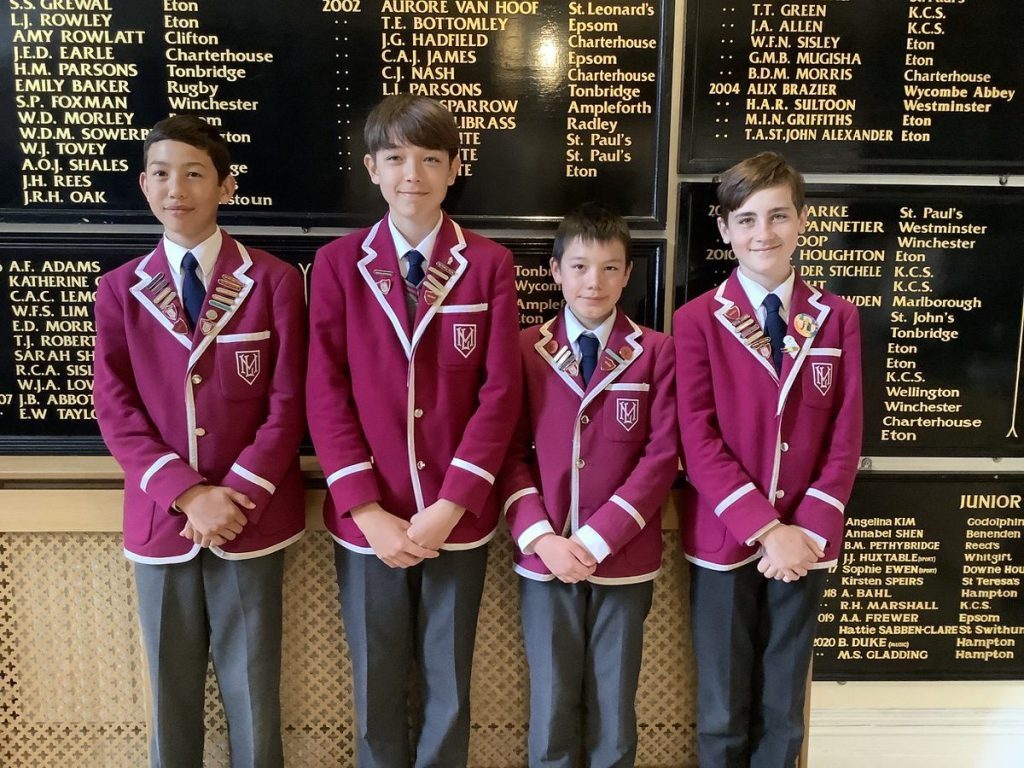 The pupils in Year 8 have now completed their, often fiendishly difficult, Scholarship exams and have performed extremely well. Theodore Groves successfully entered Hampton via the Scholarship route, as did Oscar Owen at St. Paul's. Two of the four Eton candidates, Heikki Stoeckli and Théo Warren, achieved entrance through the Scholarship exams, Théo winning a Music Exhibition along the way. David Bishop and Daniel Quy have been awarded King's Scholarships at Eton, meaning that they finished in the top fourteen out of over a hundred candidates – a fabulous achievement! The last result to come through was Stephen Bannister, who was awarded an Academic Scholarship and a Music Scholarship at the Royal Grammar School, Guildford.
Many congratulations to all of them on their success, and well done for working so hard in preparation for this gruelling challenge.
Published on: 20th May 2022