Hale Scholarship Awards 2022 Announced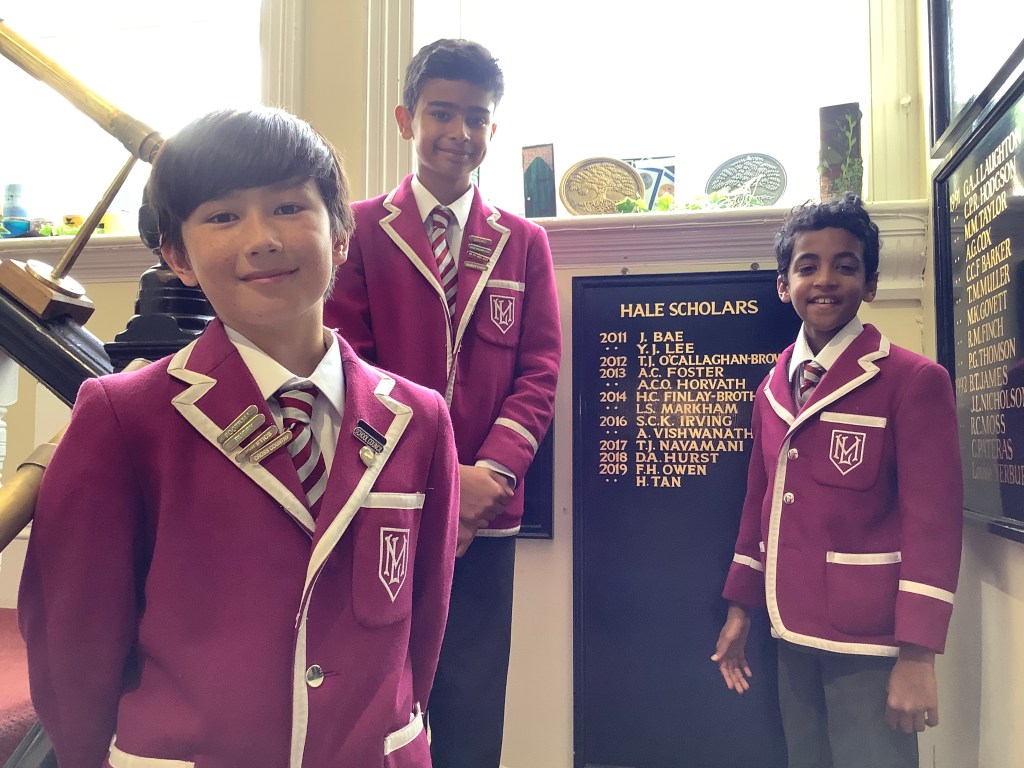 We are delighted to announce that the following children have been awarded an All Rounder Hale Scholarship following the recent assessment process:
Shaylan Sahathevan – Year 5
Curtis Cheung – Year 6
Devan Banerjee – Year 7
Thank you to everyone who took the time to write letters of application and fully prepare for the logic test and final interview, therefore make the judging process so difficult. Mr Charlie Sparrow, Old Milbournian and Teacher at Charterhouse School carried out the final Interviews and shortlisted the candidates.
Mr Sparrow commented, "
Even after all the years since I left Milbourne myself – too many to count – I still love coming back to reminisce, to meet the next generation of Milbournians, to see what has changed and what has stayed the same. My latest trip to interview candidates for the Hale Scholarship was no exception: as Mr Angus showed me to the classroom in which I would be ensconced for the day, we relived some of the lessons about Mateo Falcone and the etymology of the word anorak that we had had in the same space all those years ago, and he taught me something new – about the Welsh origins of the word penguin. Go figure! 
This was not the limit of my learning that day, though. The conversations that I had with the pupils themselves proved a treasure trove of information and analysis. I learned about the morphology of Russian verbs, the coding of computer games and sailing too close the wind – literally. There was a host of anecdotes about sporting and dramatic achievements too. Things certainly seem to have progressed since I fluked my way into the 1st XI football team and it was particularly good to hear about the success of the school's first musical in the newly opened Esher Theatre.  
Having joined the school in the last days of Norman Hale's tenure, I know how much the school has developed in recent years, but I know too that he would have been proud to see that the Milbourne spirit of effort and excellence across all aspects of school life is still alive and kicking in the latest cohort of pupils – worthy candidates for the scholarship bearing his name. 
Thank you to Mrs Waite, Paul Angus and, most importantly, the pupils themselves for such a inspiring day! 
The Boys will be presented with their Hale Scholarship Ties at Speech Day.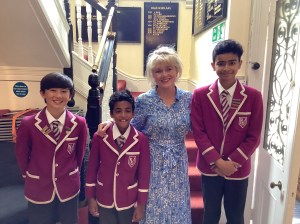 Published on: 10th June 2022