Milbourne Lodge's school policies aim to provide staff, pupils, parents and guardians with clear information about the organisation and ethos of the School. These policies enable us to work together to do the best by those in our care.
For the number of formal complaints received over the past year please contact our school office.
Please click on the links below to view our key school policies
Pupil Personal Accident Insurance Scheme
All pupils are covered under the following Personal Accident Scheme run by Marsh. Details of the scheme can be found by clicking on the link below: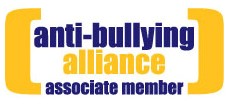 Together we can stop bullying and create safe environments in which children and young people can live, grow, play and learn.
All Cognita Schools are committed to eradicating bullying in their schools. We work in partnership with and are associate members of the Anti-Bullying Alliance (ABA); based at the renowned charity, the National Children's Bureau in London. ABA is a coalition of organisations and individuals working together to stop bullying.
ABA coordinates anti-bullying week each November and is the national voice for evidence-based practice in this field.
We access specialist training for all our schools, respect difference and welcome diversity. Our schools' anti-bullying policies support the values of ABA. We believe that bullying in any form is wrong and should not be tolerated. It is a behaviour choice and anyone can be encouraged to change their behaviour. We believe that children have the right to feel safe, secure and valued and that creating a safe environment and dealing with bullying is everyone's responsibility. We support a range of positive strategies in our schools to tackle and prevent bullying. We actively challenge the use of humiliation, fear, ridicule and other similar approaches. Our policy is implemented whenever the school is responsible for the conduct and welfare of children. As successful schools, we create an environment that prevents bullying from being a serious problem in the first place. Schools that excel at tackling bullying have created an ethos of good behaviour where pupils treat one another and school staff with respect because they know it is the right way to behave.
To find out more about the Anti-Bullying Alliance, please click here.