ISI Regulatory Compliance Report 2022
In Spring 2022 our ISI Regulatory Compliance Inspection found that we met the standards in the schedule to the Education Regulations 2014, following lesson observations, examining samples of pupils' work and formal interviews with staff, pupils and governors.
| | |
| --- | --- |
| Download a copy of our 2022 Regulatory Compliance Report | View/Download |
SIS Inspection June 2017 - 'Outstanding in all Areas'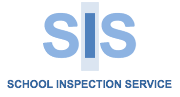 SIS Inspector - June 2017
Milbourne Lodge provides an outstanding education for its pupils. The pupils' academic attainment is very high and their achievements are exceptional
The quality of education is 'Outstanding'
'Pupils' intellectual curiosity is nurtured through the rich curriculum on offer'
'The curriculum is broad, balanced and innovative'
'Excellent knowledge of both academic and the pastoral needs of the pupils contributes to rapid progress in learning in lessons'
'The high quality physical education programme makes a significant contribution to pupils' outstanding personal development'
Safeguarding pupils' welfare health and safety  is 'Outstanding'
'There is a strong culture for vigilance which promotes safeguarding and which enables pupils to feel safe'
'Healthy eating and personal fitness are focussed on throughout the school'
The quality of Leadership, Management and Governance is 'Outstanding'
'The Headteacher is an impressive leader of the school; unwavering in her commitment to the pupils' academic futures'
'Parents are overwhelmingly positive about the school, its ethos and its leadership'
Effectiveness of the Early Years' Provision is 'Outstanding'
 'The children make exceptional progress from their different starting points and most exceed the level expected development for their age'
'The lively activities and high quality practical resources contribute to an  outstanding EYFS'
'Children receive a well-balanced and broad education and the excellent adult-child ratios support each child in developing their potential'
'There is a positive learning atmosphere and consequently the children become confident and successful independent learners, well prepared socially and emotionally for later work in school'
---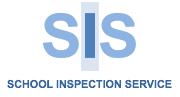 The School Inspection Service (SIS) is an independent body established to carry out inspections of independent school in England under Section 109(1) and (2) of the Education and Skills Act 2008. Our school inspection framework is found on this website and has been agreed with the Department for Education (DfE). SIS has also been approved to inspect British Schools Overseas (BSO) according to the framework for inspection agreed with the DfE.
The aims and function of SIS are to provide high-quality inspection of specific groups of independent schools, on behalf of the Department for Education (DfE), and to prepare reports and be responsible for the publication of those reports. In this sense, SIS fulfils the same function that Ofsted performs elsewhere.