UKMT Intermediate Maths Challenge Results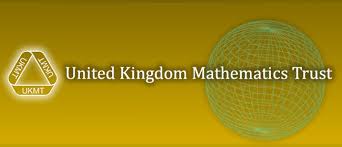 Congratulations to the following pupils for achieving certificates in the UKMT Intermediate Maths Challenge this term.  This competition is designed for pupils in Years 9 to 11, so to get a certificate early is a huge personal achievement.
Gold
Henry Franke (4A/Year 6)
Silver
Eesa Jaswal (4A/Year 6)
Aryan Saboohi (L6A/Year 7)
Bronze
Daniel Hurst (4A/Year 6)
Christian Bulmer (L6A/Year 7)
Nat Woolaghan (U6/Year 8)
A number of other pupils were just one or two questions away from getting a Bronze certificate so also did really well.
Henry deserves a special mention as his score was amongst the top 6000 in the country, despite being at least 3 years younger than most entrants.  This achievement has earned him a place in the next round, the International Grey Kangaroo, designed for pupils in Year 9.  We wish him luck in this tough next stage in mid March.
Next up will be the Junior Maths Challenge in May designed for Years 7 & 8 but taken at Milbourne by those in Years 5 to 8 (Form 3 to U6).
Published on: 24th February 2017