U6 Scholars Review 'Romeo and Juliet' at the Globe Theatre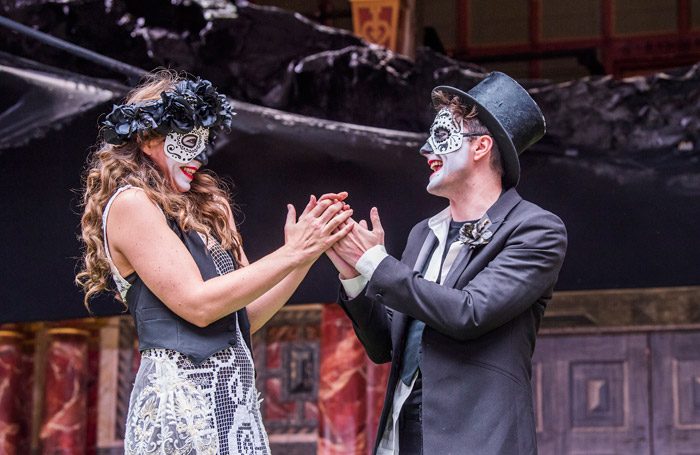 On Thursday 24th May our U6 scholars travelled to the Globe Theatre in London to see Romeo and Juliet. The theatre was built to look as close to the original Globe theatre as possible so we were interested to see what it would have looked like when William Shakespeare was writing and working there.
The play starts with an argument between the two families, the Montagues and the Capulets. This production used booming music, confetti guns and soft baseball bats as swords to show the fight. It was an energetic start to the play.
This production demands the audience's attention from the beginning. Some of us thought that there were too many modern songs, such as YMCA used but others really enjoyed the entertainment. The debate is still raging in our class; while some of us suspect that Shakespeare would have liked a production which was relevant to a modern audience and sold out the theatre, others think using gyrating dancers to back the fight scenes set in an illegal boxing gym was inappropriate for a family audience.
However, we all agree the second half built to a dramatic conclusion with Romeo and Juliet in the tomb. We were all impressed by the two main actors.
Go and see this version of Shakespeare's classic if you have a chance. You will not be bored even if you don't like it!
U6 Scholars – Amir, Jeremy, Sam, Nathaniel, Hugo, Timmy and Ellie
Published on: 9th June 2017