The sky is the limit in National Physics Rocket Challenge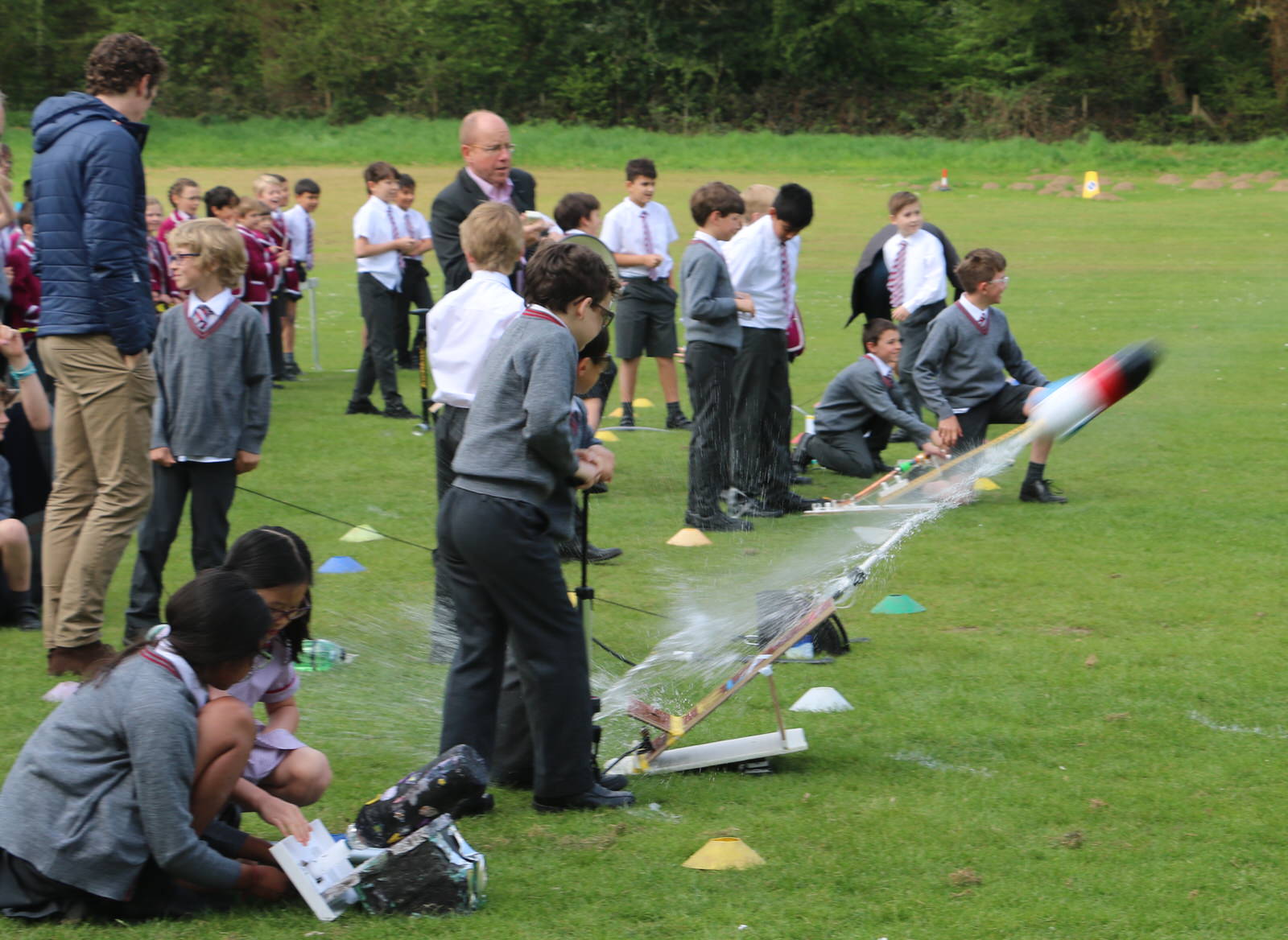 In celebration of British Science Week, Milbourne Lodge launched its very own Water Rocket Challenge Event which was held on the morning of Monday 29th April. Over the Easter break the children were challenged to design and build their own water rocket, for the chance to be selected to represent the school at the National Physics Laboratory Water Rocket final in June.
A huge thank you and many many congratulations to all the children who took part in the water rocket challenge.  There were some wonderfully creative ideas and some extraordinarily complex designs and we all watched in awe as they blasted their way down the school field.
The eventual winning rocketeers were F. Harman and L. Taylor-Rae who will represent the school at the annual NPL finals on the 17th June.
Published on: 30th April 2019