Teatime Music Recital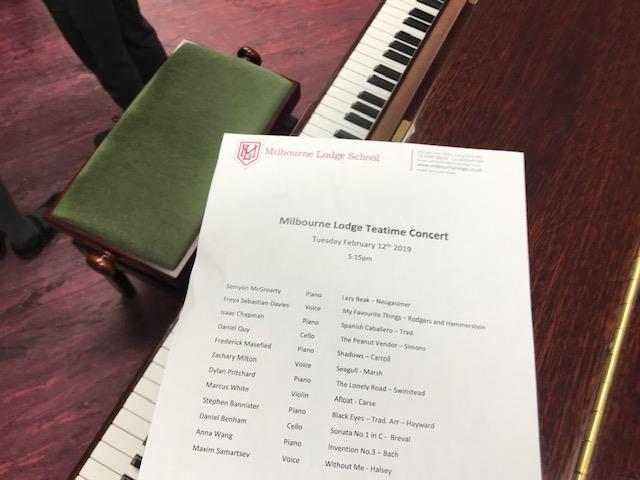 Our first Teatime Music Recital took place this afternoon with children in Years 3 to 8 taking part.
Musical talent from across the school was showcased with pupils singing, playing the piano, violin and cello. Our Teatime Recitals aim to offer all pupils learning music, the opportunity to perform in front of a small audience within a safe, nurturing environment. Regardless of whether they are a beginner or more advanced, the pupils are able experience the art of performing pieces they have been practicing at home, and in their music lessons. This results in them feeling a real sense of achievement when they have performed, and they reap the rewards of their hard work and dedication.
We are extremely proud of everyone who took part.
Published on: 12th February 2019