Senior UKMT Maths Challenge 2018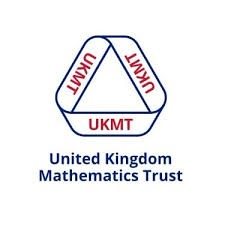 We have a long tradition of entering the UKMT Maths Challenges and always enter the Intermediate (Years 9-11) and Junior (Years 7 + 8) Challenges.  This year we took the plunge and entered 10 pupils for the Senior Challenge.  The Senior Challenge is designed for pupils in Years 12 & 13, i.e. pupils studying for their A-Levels.  Despite the fact the ages of the pupils entered here ranged from 11 to 13 we were awarded three Silver Awards and three Bronze Awards.
The questions were extremely tough and a question from the paper is shown below.
Silver Awards
Henry Franke (Best in Year 8/School)
Daniel Hurst
William Shi (Best in Year 7)
Bronze Awards
Eesa Jaswal
Jeong Lee
Scott Swanepoel
Published on: 21st November 2018