Milbourne pupils share success in Robotical Ltd #Stickit2Marty competition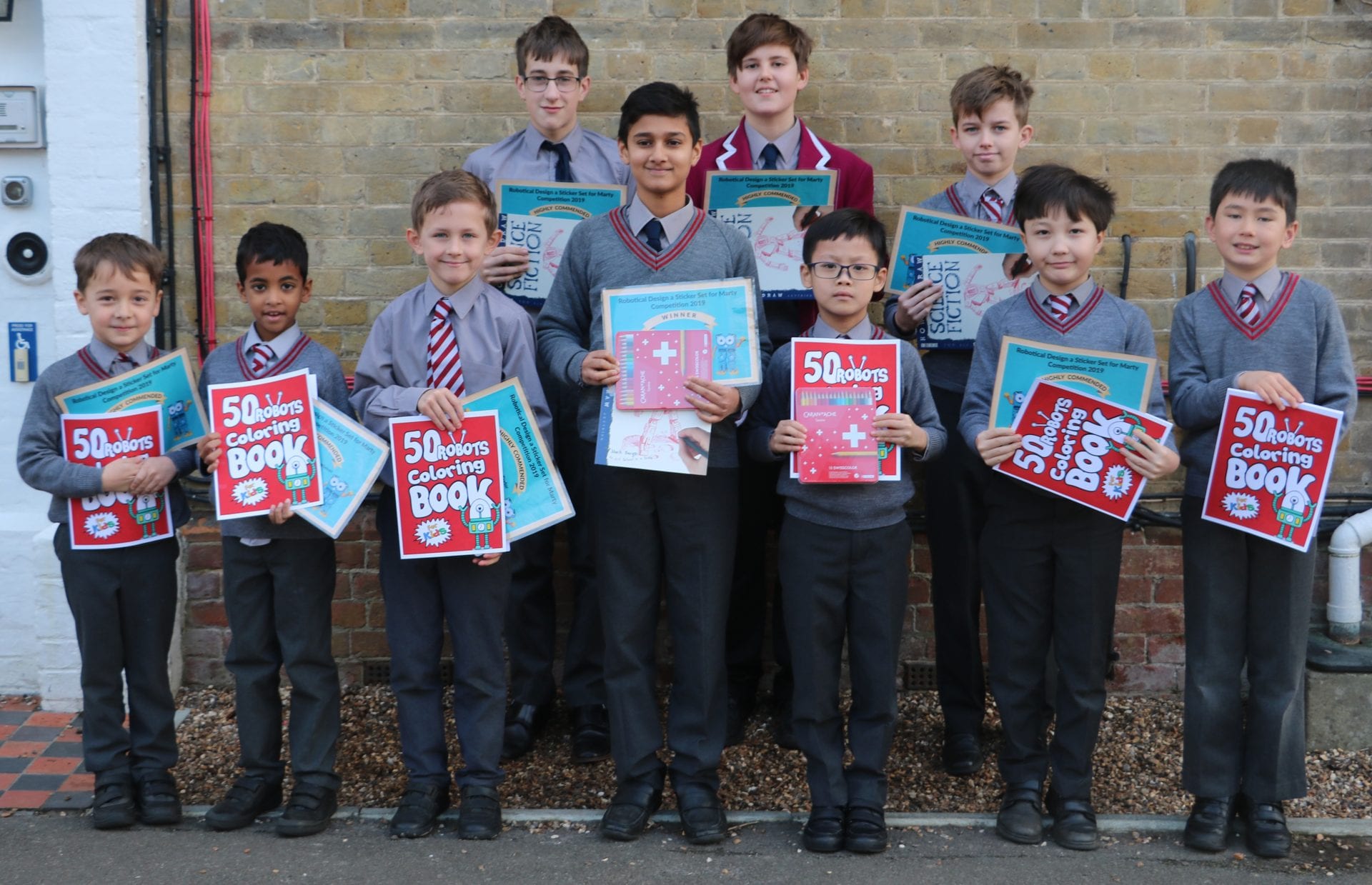 A group of Milbourne Lodge pupils today celebrated their joint success in the #StickIt2Marty competition. Pupils were challenged to submit designs for a new sticker set for the Marty v2 Robot from Robotical Ltd.
The designs were completed during their Art lessons during the Autumn Term.
The judges from Robotical Ltd awarded joint first prize to Hugo and Milan  (one a Yr 8 pupil, the other a Yr 3) and a further eight pupils won Highly Commended certificates and prizes.
We hope to celebrate the arrival of the newest addition to our robot family before the Easter holidays.
The original Marty robots were purchased for the IT Department by the MLPA (Milbourne Lodge Parents Association) and this academic year they have been used by pupils throughout the Prep school to showcase their coding using the Marty App as well as the Scratch and Python languages.
Published on: 21st January 2020