Dickensian Evening 2016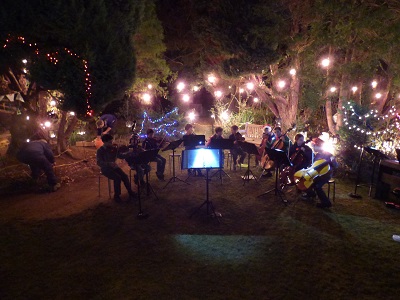 It was lovely to see so many of our families at the Dickensian Evening last night. The garden looked magical and the children performed with such energy and enthusiasm that they could not have failed to fill us all with festive cheer.
It was an eclectic mix of drama, music and poetry. We had a traditional extract from a Christmas Carol, music interludes from the Junior and Senior Choirs, the String Ensemble and the Concert Band. The traditional grand finale performance of 'Talking Turkeys' was delivered for the first time, in a very convincing Jamaican accent by Sam, with Sebastian as a wonderful
turkey ready to take over the mantle from Sam.
As ever it was a quintessentially Milbourne evening and we are delighted that over £300 was raised in aid of the Royal British Legion. Thank you all.
Published on: 6th December 2016