Alfred Huberman Writing Awards 2019 – Lake District Holocaust Project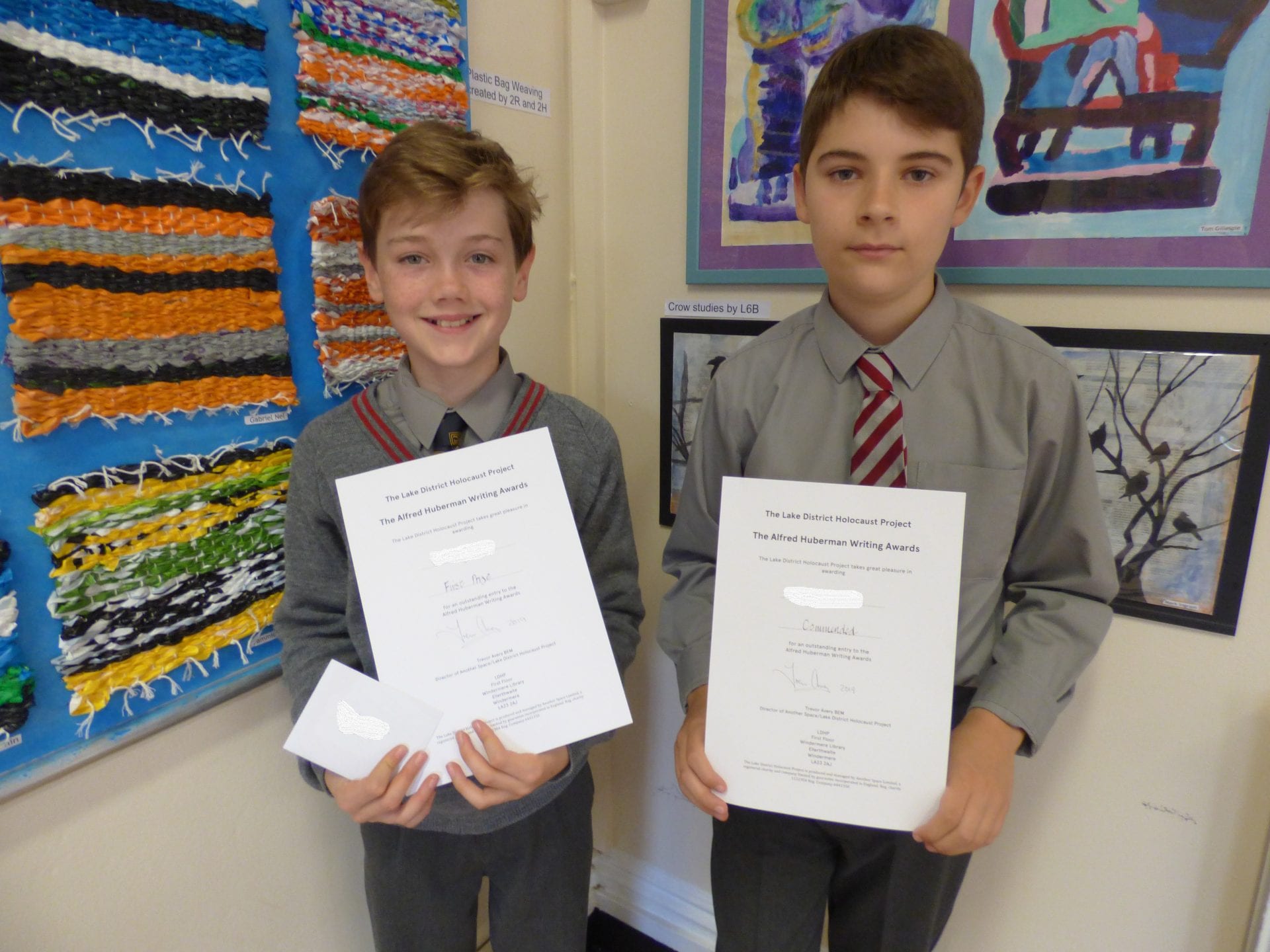 We are delighted to announce that Kylian has achieved a Commended Certificate and Freddy First Prize in the Junior Section of the Alfred Huberman writing awards. The Alfred Huberman Award is a writing award designed to encourage young people to learn the lessons of the Holocaust and to ensure that its horrors should never be forgotten.
The Lake District Holocaust Project set up the award in consultation with the family of Alfred Huberman who was one of the 300 child Holocaust Survivors who stayed in the Lake District in 1945. In excess of 500 pupils submitted entries this year.
Pupils of 4a/4b (Year 6) each submitted an entry to the competition during the Summer Term as part of their 'Money Can't Buy' Art & IT theme.
Published on: 8th October 2019